Konsert Bon Jovi Live in Malaysia 2015 – "Because We Can: The Tour"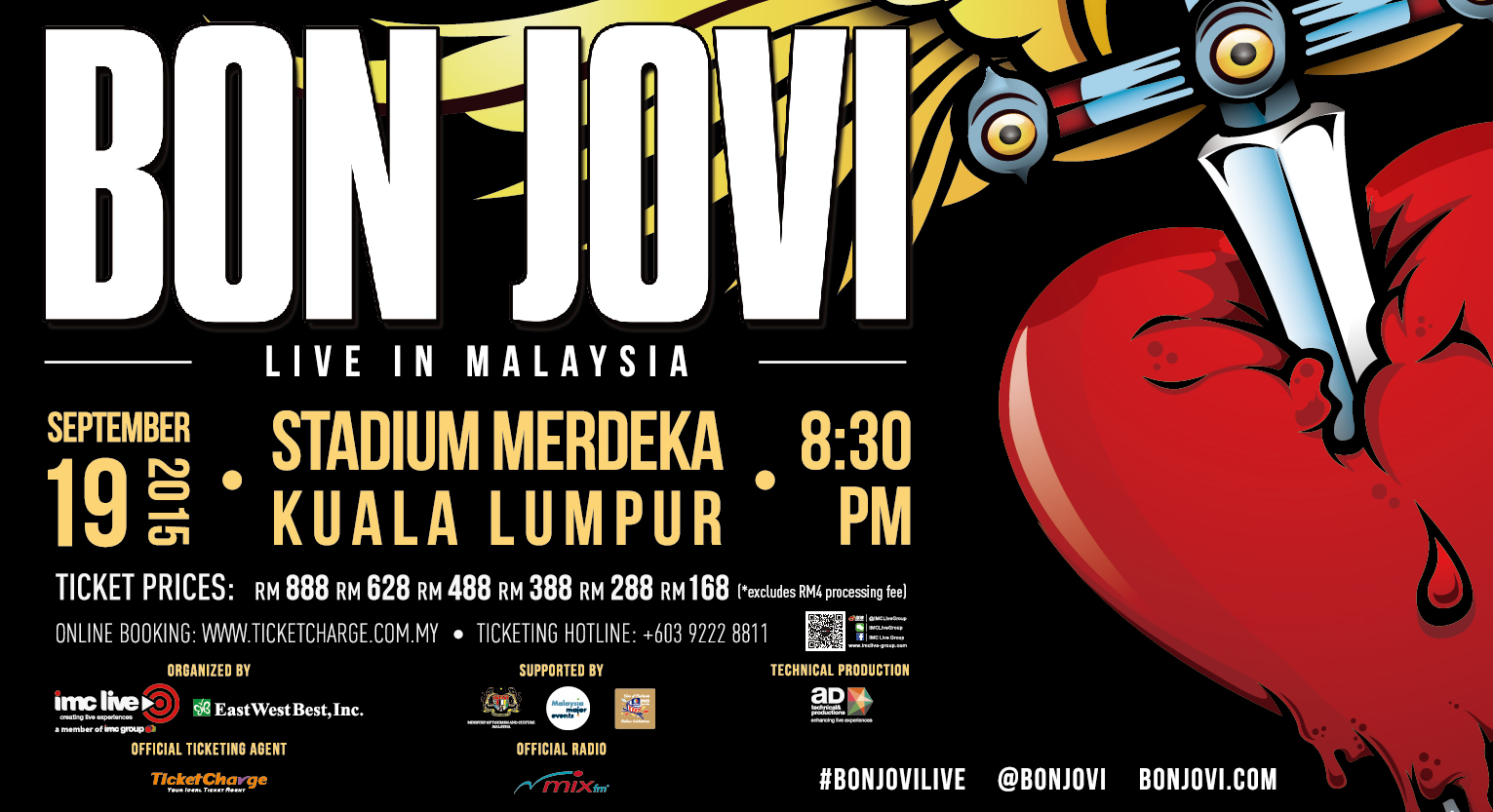 Bon Jovi merupakan band rock dari Amerika SYarikat yang ditubuhkan di Sayreville, New Jersey pada tahun 1983. Bon Jovi dianggotai penyanyi utama, Jon Bon Jovi, Pemain piano dan keyboard, David Bryan, and drummer, Tico Torres.
Kali terakhir Bon Jovi membuat persembahan di Malaysia adalah pada tahun 1995. Setelah 20 tahun, mereka datang lagi untuk membuat persembahan pada 19 September 2015 ini di Stadium Merdeka.
Tket-tiket sudah mula dijual pada harga RM888, RM628, RM488, RM388, RM288 dan RM168. Seating macam dibawah ni;