Di sangka anak anjing, tetapi membesar menjadi beruang yang jarang ditemui.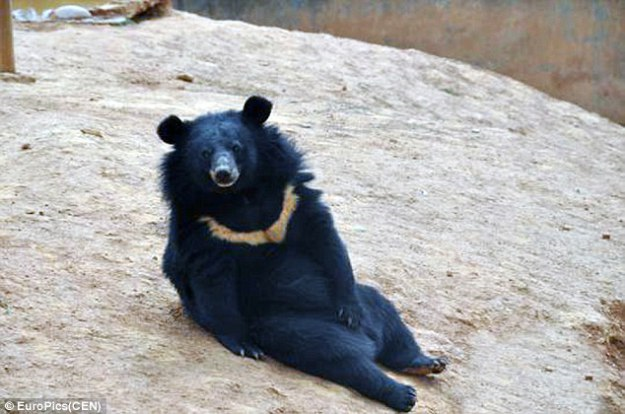 Seorang lelaki bernama Wang Kayui   di China telah membeli sepasang "anak anjing" di sebuah pasar dari seorang berbangsa Vietnam untuk dijadikan haiwan peliharaan.
2 tahun kemudian, "anjing" yang dibelanya mempunyai tabiat pelik kerana ia sering membunuh dan memakan ayam peliharaannya. Walaupun begitu dia tidak pernah merasa aneh sehinggalah dia melihat risalah mengenai spesies terancam. Beliau akhirnya menyedari bahawa "anjing" peliharaannya itu sebenar adalah… beruang hitam Asia. Setelah mengetahuinya, ia kemudiannya diserahkan kepada Biro Keselamatan Hutan Awam.
Dari situ, beruang tersebut telah dihantar ke Yunnan Wild Animal Rescue Center.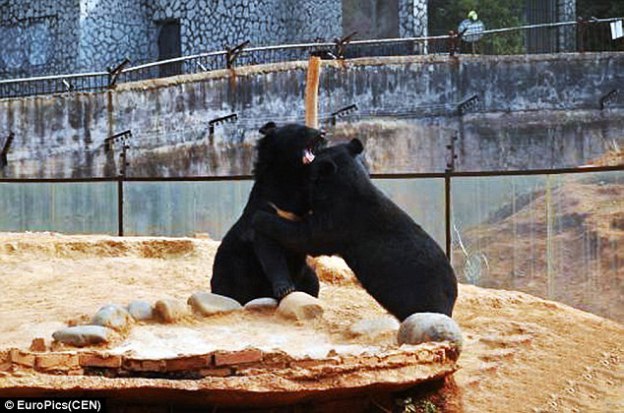 Beruang hitam Asia dikelaskan sebagai "vulnerable" oleh International Union for Conservation of Nature and Natural Resources. Walaupun Kayui mungkin mempunyai pengalaman yang baik semasa membesarkan beruang hitam Asia tersebut, namun, haiwan tersebut sebenarnya agak ganas dan tidak selamat dijaga. Ia juga sering menyerang manusia walaupun tanpa sebarang gangguan.